I absolutely love making this simple carrot soup recipe. It's really versatile and can be adapted quickly, for example, if you don't have fresh or ground ginger, no problem, it will be just as delicious without it! You can even skip the lentils if you're not keen or don't have them.  What's even better is this recipe is super affordable, with carrots being as low as .40p per bag, this recipe can easily feed a family of 4 and then some!
What are the benefits of carrot
Did you know that carrots originate from the middle east and were originally purple?! How cool is that!  Carrots are delicious cooked or raw and offer a wide variety of nutritional benefits such as fiber and even have protein.  They're packed with vitamin A, one serving has about 73% of your daily requirement!  They also have an abundance of antioxidants making them a great vegetable to include in your diet.
Are red lentils good for you?
Yes! Lentils are a wonderful food to add to your diet rich in protein, fiber and are also gluten-free! They also have vitamins and minerals such as iron, calcium, and potassium. Lentils cook quickly, making them great for soups or curries.  They come in a variety of colours such as green and red.
Creamy Vegan Carrot Coriander and Lentil Soup
Ingredients
1 medium brown onion – chopped

400 grams diced carrots

3 cubes oxo veggie stock

21 oz. boiling water

1 tbsp oil of your choice

8 oz. unsweetened soy milk

½ cup red lentils 

1 tsp Sea Salt, and more to taste

1 pinch of pepper

1 tsp dried ground coriander 

1 tsp fresh minced ginger

2 fresh chopped garlic cloves
Method
In a medium-sized soup pot sautee your chopped onions until, garlic and minced ginger on medium heat until just about translucent

Boil your water and add it to a heatproof measuring cup, then add your veggie stock cubes and dissolve them completely

Add your chopped carrots to your sauteed onions and stir for a minute or so

Add your veggie stock

Add remaining ingredients and stir well

Reduce the heat to low and simmer for about 30-40 minutes, or until the carrots are tender

Check and stir the pot every so often, to reduce and foam produced by the soy milk.

Using a hand mixer, blend the soup until completely smooth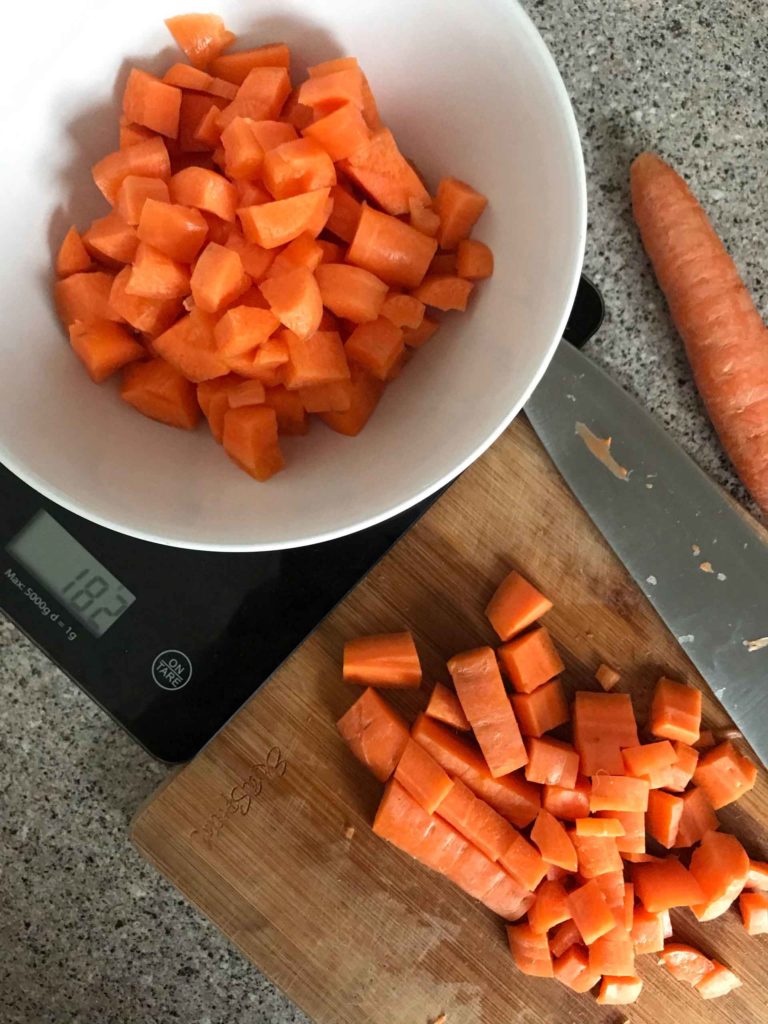 I love to serve this soup topped with homemade croutons, fresh herbs, and cracked pepper.  This is such an easy, quick recipe, you can have soup in as little as 30 minutes. Its super filling too with the addition of lentils. 
I hope you love the recipe, share your variations with my on Instagram @ashleypetersondesign